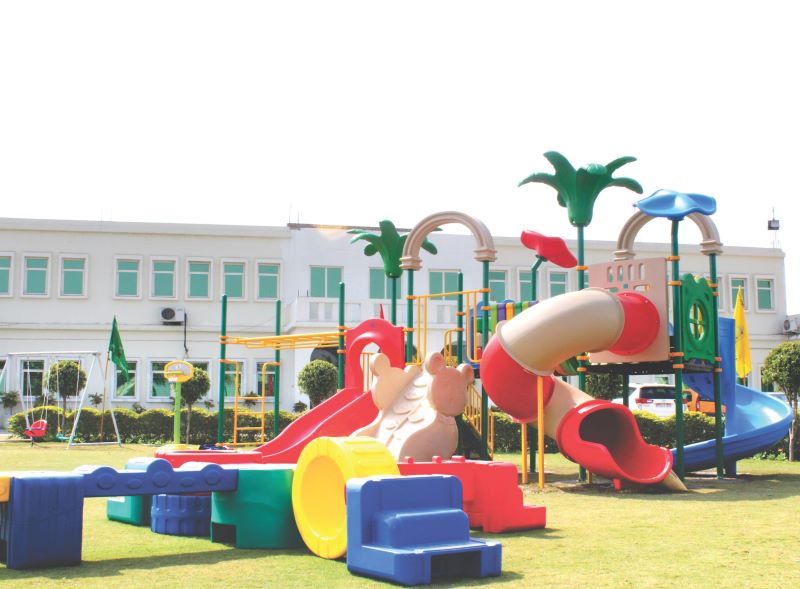 Greatmen International School a Senior Secondary CBSE Affiliated, NO BAG DAY BOARDING English medium school situated in SAGAR, M.P. is the brainchild of Synergy Welfare Foundation comprising of eminent personalities from all walks of life. The foundation stone of Greatmen International School was laid on 26th November, 2008. However, the full-fledged institution started functioning from April 2010. Today, within a short span of 7 years, the school has carved a niche for itself in the public eye and has emerged as a destination for academic excellence in Sagar and has achieved a consolidated strength of over 900+ scholars from Montessori to Grade 12th. We maintain academic excellence at par with international level. The Educator Section ratio of the school for classes is 1:2.
The prime aim of education at Greatmen International School is to unravel the latent talents and hidden creativity of the child, to polish and shape the rough diamond into a glittering and shining individual. We believe in all round excellence of the child, whether academically or in co-curricular activities. The school provides a congenial and vibrant ambience to the children to make teaching learning process more effective and meaningful. All latest teaching aids and educational toys are being used. Teaching-learning process is made more effective and purposeful with due stress laid on interactive approach wherein scholars are encouraged to take part in class room activities. Group discussions are equally promoted for a lively and collective exposure to knowledge and information. Even if academic excellence is the priority at the school, sports and co-curricular activities are equally emphasized upon for an all round development of its scholars. For this, the school has well laid out play fields and courts for a spectrum of different games. To impart more exposure and instill stage-confidence among them inter-club, intra-school, inter-school activities are being organized and scholars are provided opportunities to hone their skills and all efforts are being made to unravel and unearth their hidden talents. The school offers a number of activities like Music, Dance, Martial Art, Taekwondo, ABACUS training programme, Mental Math, English/Hindi Theatre Clubs, SUPW etc. to bring out the complete, multidimensional personality of scholars.
The Pre-Primary wing of the school boasts of a very vibrant, colourful and delightful environment through A.C. Classrooms with LCD and Play Station. A broad-based activity programme that takes care of the psycho-dynamics of young children has been specially devised for pre-primary children. Emphasis is on conceptual learning and creative skills for strong foundation at early learning levels. The training methodologies for early learners are designed to help them grow in a natural process without the stress of work.
Up to secondary level, education for GINSO's is interactive and bipolar; matching with the needs of CBSE's newly introduced System. Emphasis is on learning by doing, project work, activity based learning, skill development and stage confidence. Participation in function-based activities, music, dance, dramatics etc. form a part of curriculum. Further, to make the learning process absorbing and joyful, the school has introduced modern teaching methodologies through    SMART-CLASSES and classroom teaching aids very successfully. Audio visual presentations, computers and learning by doing are some of the support systems used to intensify interactive approach in the classrooms.
The mission of Greatmen International School is to provide each Scholar a diverse education in a safe, supportive environment that promotes sound values, self discipline, motivation and excellence in learning. The school joins with the parents and community to assist the students in developing skills to become independent and self sufficient adults who will succeed and contribute responsibly in a global community.